Schedule
Quantum science

October 18, 2021
Artificial intelligence

October 20, 2021
Smart mobility

October 28, 2021
Smart workplace

October 28, 2021
Smart robotics

October 29, 2021
Achievement presentation

November 11, 2021
Overview
Quantum science (Quantum sensor, Quantum computer)
Instructor:
Quantum sensor: Prof. Toru Hirahara (School of Science)
Quantum computer: Prof. Tetsuo Kodera (School of Engineering)
           Prof. Jun Yoneda (Tokyo Tech Academy for Super Smart Society)

The lectures outlined the basics and the state-of-the-art of quantum computing and quantum sensors, which are major fields of quantum science and technologies. Students participated in practical training on the basic concepts and techniques of quantum science experiments.

AM: Lecture on quantum sensors and guidance on practical training. Practical training on preparation of a superconducting atomic layer thin film that constitutes quantum sensors and its physical property characterization technology.

PM: Lecture on quantum computation and guidance on practical training. Practical training on technologies used for cooling and precise measurement of quantum bit devices through experimental observations of quantum phenomena.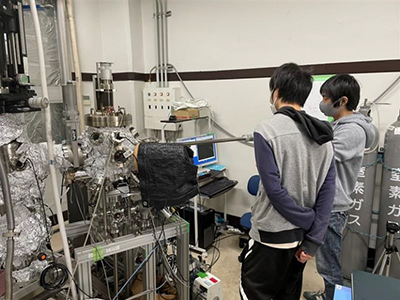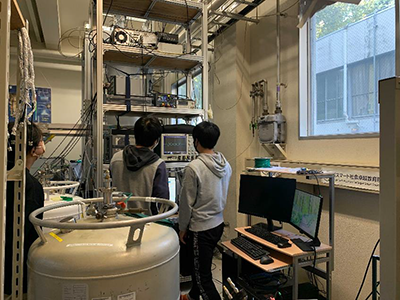 Artificial intelligence
Instructor: Prof. Takahiro Shinozaki (School of Engineering)
     Prof. Yusuke Shinyama (Tokyo Tech Academy for Super Smart Society)

Through lectures, students learned the principles of neural networks and the implementation of neural networks. In addition, through the practice of learning and evaluation using actual data, students learned the basic techniques to apply neural network technology to various problems.

AM: Principles of Neural Networks / Gradient Descent and Backpropagation / Explanation on RNN and CNN

PM: Practice using Google Colab / Practice using Tsubame / Experiments on language acquisition models
Smart robotics (Manufacturing, Sky)
Manufacturing
Instructor: Prof. Tomohisa Tanaka (School of Engineering)

The lecture introduced the features of the multi-tasking machine tool widely used today, and explained the flow of manufacturing complex-shaped parts using them, from design to machining. Students experienced computer-based design and machining demonstrations using NC programs created based on designed 3D data.


Sky
Instructor: Prof. Takeshi Hatanaka (School of Engineering)

The exercise started with a short lecture on the foundation of distributed cooperative control for multi-robot systems, including consensus control and coverage control. Furthermore, students learned the system configuration of Robot Zoo Sky, and enjoyed experimental demonstrations to experience control technologies from basic to advanced.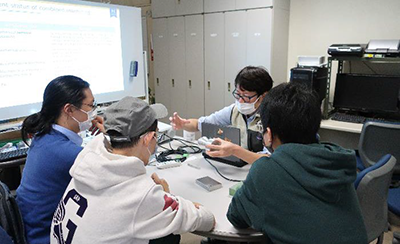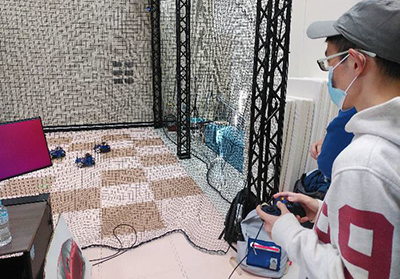 Smart mobility
Instructor: Prof. Kazuki Maruta (Tokyo Tech Academy for Super Smart Society)

The lecture in AM provided an overview of automated driving, Intelligent Transport Systems (ITS), and next-generation wireless communication technologies as components for realizing smart mobility. In PM, students then experienced driving an automated car, and millimeter-wave communication with road-side unit (RSU).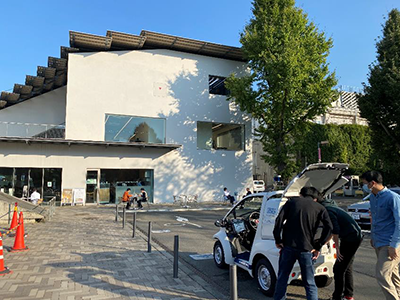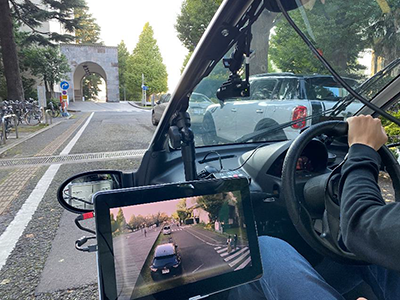 Smart workplace
Instructor: Prof. Naoki Kagi (School of Environment and Society )
     Prof. Wataru Umishio (School of Environment and Societyy)

We visited the office in Otemachi where the sensor network was built, and discussed the future of the workplace as well as experiencing the most advanced building and technology.

Site visit (Otemachi 3×3Lab Future)
Introduction to the Smart Workplace Research and Education Field
Introduction of each room, explanation of introduced technologies and sensors
Experience visualization of human thermal comfort and droplet nuclei behavior by Mixed Reality
Discussion & Presentation (What is the future of the workplace?)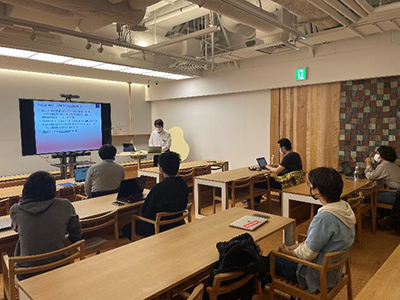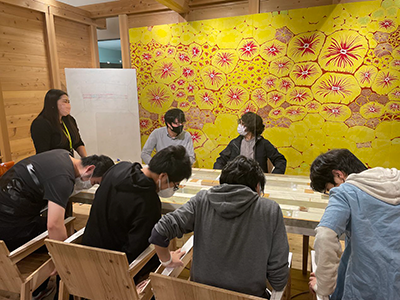 Achievement presentation
The presentation was held in the group work style (3~4 students x 6 groups). Each group presented their research ideas that integrate different fields, based on what they learned in the practice.