Schedule
Quantum science

Sepember 4, 2020
Artificial intelligence

Sepember 4, 2020
Smart robotics

Sepember 4 and 14, 2020
Smart mobility

September 25, 2020
Achievement presentation

October 21, 2020
Overview
Quantum science (Quantum computer)
Instructor: Prof. Tetsuo Kodera (School of Engineering)

Starting with the study of quantum spins, students learned basic technologies used in quantum computing, including cryogenic technologies (20mK), low temperature measurement techniques, surface mount technology and liquid nitrogen transfer. Students also observed Coulomb peaks and Coulomb blockade, and practiced how to solder surface mount components on PCBs.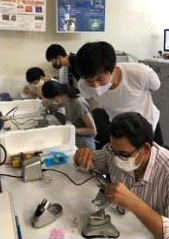 Quantum science (Quantum sensor)
Instructor: Prof. Toru Hirahara (School of Science)

Students learned about quantum spin sensors, especially SQUIDs and NV centers. They also fabricated thin film materials and performed experiments at liquid helium temperature and characterized the samples.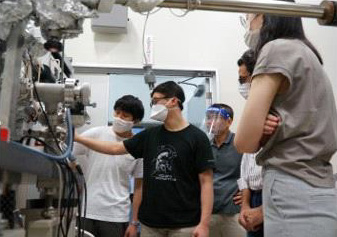 Artificial intelligence
Instructor: Prof. Takahiro Shinozaki (School of Engineering)
     Prof. Yusuke Shinyama (Tokyo Tech Academy for Super Smart Society)

First, students learned about neural networks and LSTMs. They implemented speech recognition with simple command recognition, and experimented with Google Colab and TSUBAME. They experienced the difference in results depending on the amount of training data. Experiments using reinforcement learning were also conducted.
Smart robotics
Instructor: Prof. Koichi Suzumori (School of Engineering)
     Prof. Gen Endo (School of Engineering)

Students practiced object gripping by a collaborative robot UR5e, in particular, how to input and execute desirable motions. They also experienced system operation combining the robot and a motion capture system.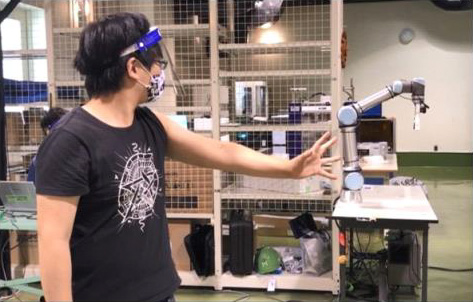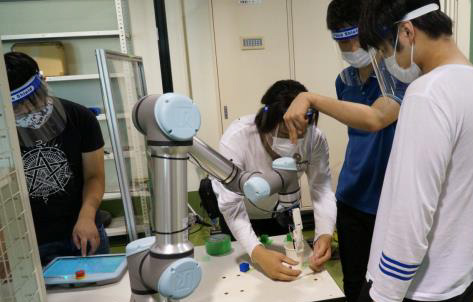 Smart mobility
Instructor: Prof. Kazuki Maruta (Tokyo Tech Academy for Super Smart Society)

The lecture was about the principles of automated driving, ITS, and 5G mobile communication systems. In the practice, students experienced automated driving through the operation of open source software. They observed changes in driving control behavior via parameter setting.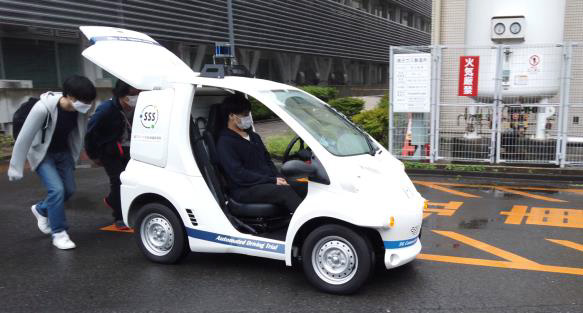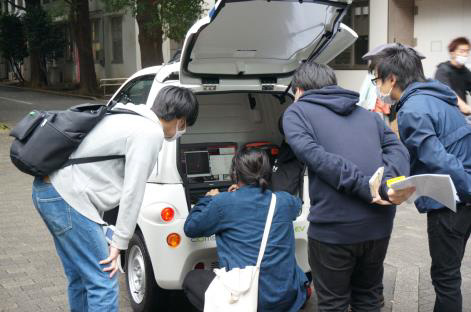 Achievement presentation
Eight students presented new research ideas based on the practice. There were many interesting presentations on new concepts that were linked to each student's research theme.